Why Are There So Damn Many Celebrity Emoji Apps?
Hollyweird.
When the Sapphire Apps co-founders walk into a Hollywood boardroom, they always get a double take from the executives they shake hands with. At ages 23 and 25, these millennials are the youngest people in the room.
"We're two kids," said Anish Dalal, who co-founded the company last year with Thomas Ma. "My business partner looks like he is 12 and I look like I'm 16. It's overwhelming but it's been great once we get past the barriers."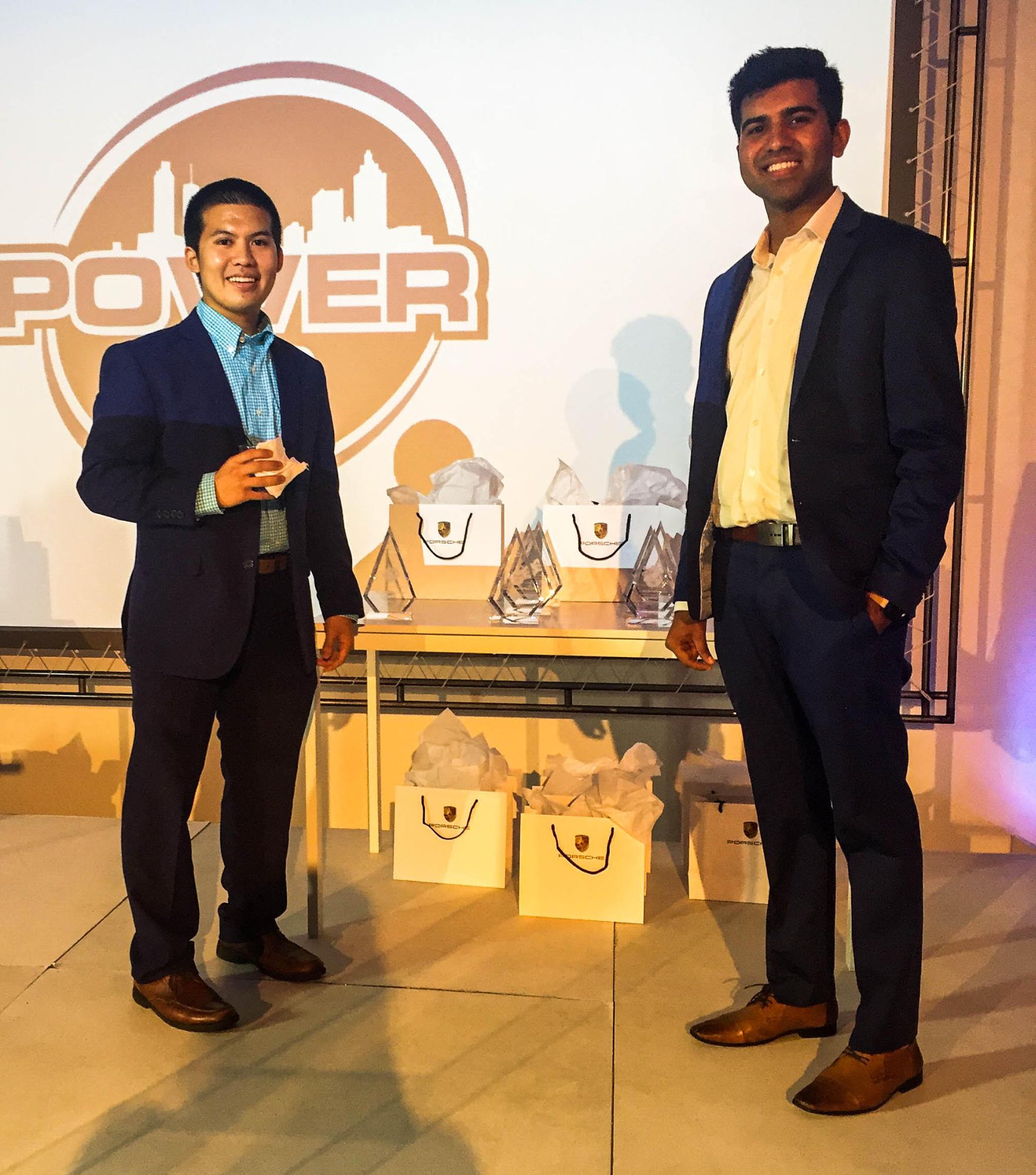 Dalal and Ma have made a business out of turning celebrities into emojis, those fun virtual stickers you sprinkle into your iMessages. The Chicago-based company with a staff of eight kicked off last year. While they are yet to be profitable, they hope to become a mainstay in the world of emoji apps.

As part of Sapphire's quest to turn every celebrity with a social media following into a virtual sticker, the company in May will roll out a Lindsay Lohan emoji app. They've already made their name with Olympic gold medalist Aly Raisman and DJ DEORRO & Panda Funk. Conversations are also ongoing with Bart Baker, a YouTuber with nearly nine million subscribers.
Only the elite are considered emojiable by Sapphire.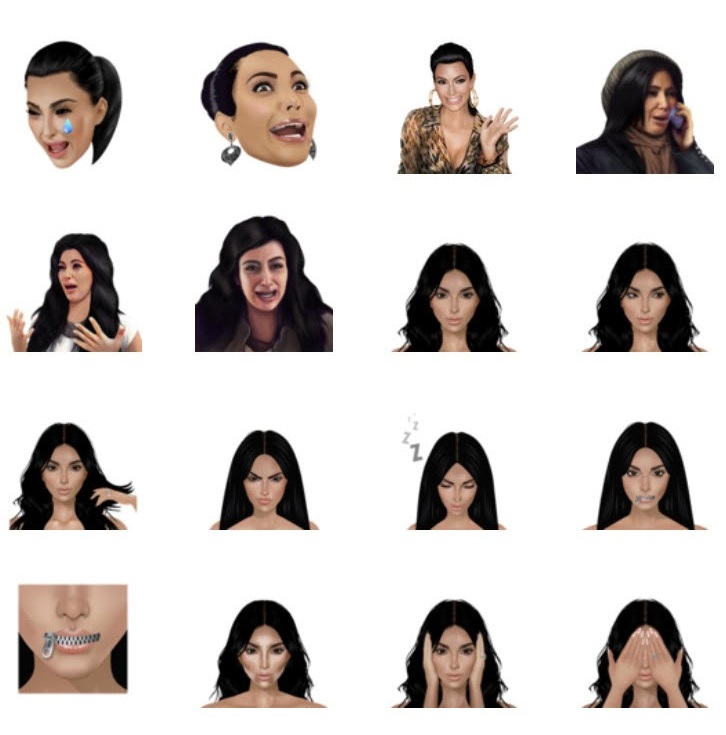 Ever since Whalerock Industries launched Kim Kardashian's Kimoji in 2015, celebrities as varied as One Direction's Zayn Malik to UFC champion Conor McGregor to, well, Albert Einstein have been immortalized in the form of emoji. "For celebrities, branded emojis suggest the possibility of influencing language itself and affirming one's relevance," said Rajiv Menon, the cultural strategy director at the Civic Entertainment Group . "As we move towards a glut of celebrity emoji choices, we're more likely to see consumers further embrace platforms like Bitmoji, where anyone can design their own custom emoji."

Dalal and Ma started the company last year after creating the Food Porn emoji app, which features photos of plates created by celebrity chef Fabio Viviani. From there, they tapped into the celebrity app market. "If you can pair a good app with a good celebrity, you can outrank others," said Dalal. "We're using tools that help apps rank highly as the store becomes more competitive."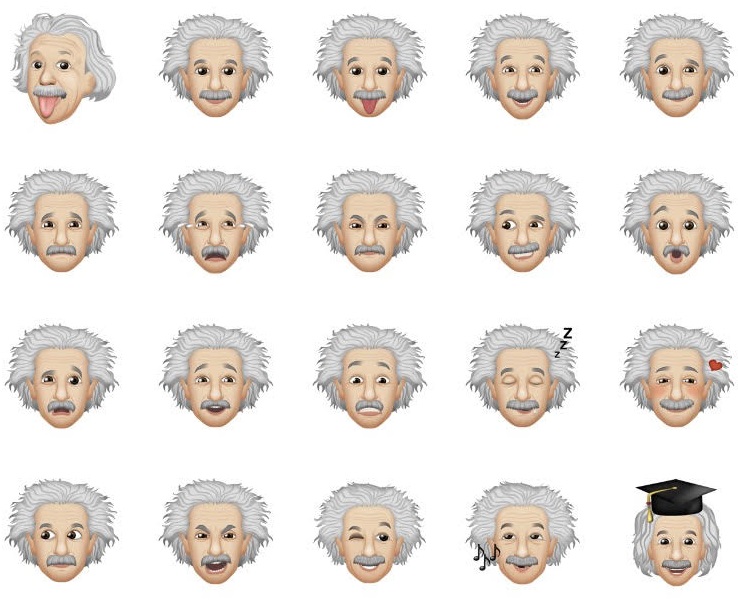 While Whalerock focuses on apps for high end celebrities with at least 30 million followers, Sapphire is taking a stab at a slightly smaller market: Lohan has 6m followers on Instagram, Raisman has 2 million followers and Deorro has half a million. They also take on social media celebrities who have at least a million subscribers. Those are the elite considered emojiable by Sapphire Apps.

"Instagram or Snapchat celebrities are interesting to us because their following are not priced at market value, it's underpriced," he said. "My goal is to get to get people with 10k followers to partner with us and still make them money."
The apps are free in the app store with a fair amount of free content (roughly 50 emojis), but the premium content can be upgraded for $1.99 (cheaper than the Kimoji app, which is $3.99), which is how the talent is paid.
The emoji process is rather swift once the talent is on board. Their in-house design team creates roughly 200 emojis that tie into the celebrity's brand. "What's their personality like?" asks Dalal. "What are they already outputting on social?"
The emojis are sent to celebrity for approval and the development team uploads it to the app store and then the marketing campaign starts. They plan to churn out 100 celebrity emoji apps this year, including putting 10-second song clips in emojis. "Whether its DJs or musicians, we want to release short sound bites of new songs they're releasing," said Dalal. The emoji will have a click through links to iTunes. They also plan on putting movie trailers in emojis, as well.

The art of the emoji requires its own kind of talent that brings together design, brand, style and humor. "The text message is the only place where advertising doesn't exit, there's no pop ups or banners," said Dalal. "But if you download a brand's emoji app and you're sending it to your friend, that's the most intimate type of advertising we've ever seen."
Subscribe to pluspluspodcast , Motherboard's new show about the people and machines that are building our future.