A night scene of Singapore Masjid Sultan Mosque. Image: Calvin Chan Wai Meng/Getty Images
This Ridesharing App Will Get You to the Mosque Every Night Through Ramadan
MSociety, a group of Muslim youth coders, is behind the idea, which just launched in Singapore.
A night scene of Singapore Masjid Sultan Mosque. Image: Calvin Chan Wai Meng/Getty Images
Ramadan is the holiest month of the Islamic calendar, in which Muslims around the world fast from dawn to sunset. That includes refraining from eating, drinking, gossiping, sex, cigarettes, chewing gum, and a whole lot more, depending on an individual's beliefs. It is a month in which Muslims focus on strengthening their relationship with God through acts of worship, including extra prayers, increased charity, and reading the Quran.
One of these extra prayers is known as Taraweeh, and it takes place throughout the month of Ramadan.
Now one Singapore-based group by the name of MSociety is hoping to help local Muslims reduce their carbon footprint and increase their Thawāb (spiritual reward) through Terawhere (a play on the word 'Taraweeh'), a ridesharing app that would allow people to carpool to the mosque for Taraweeh prayers every evening.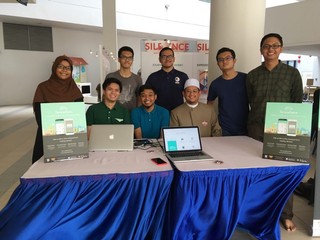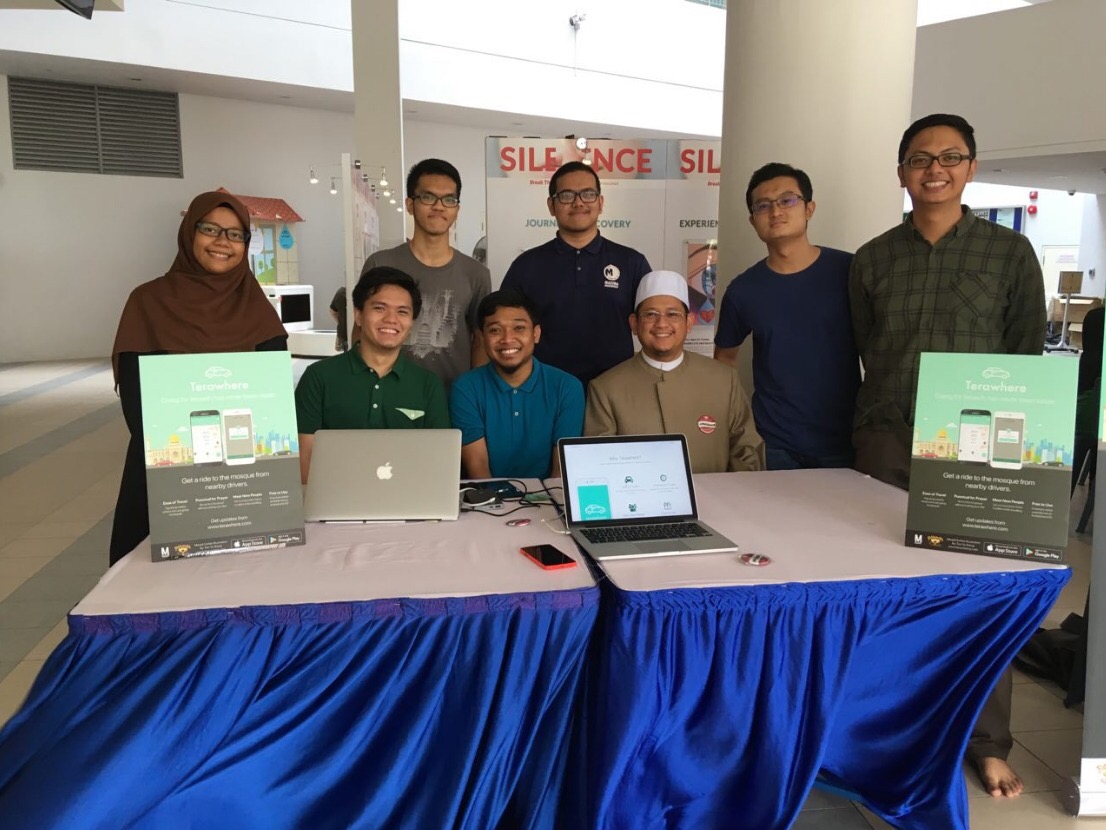 MSociety is group of Muslim youth coders and developers in Singapore working on projects that they believe can benefit the community.
Abdul Aziz, 22, one of the creators of Terawhere, said the app aims to address two problems: to help people with mobility issues get to the mosque conveniently, and to reduce parking congestion at the mosque. "It also helps build communities," he told Motherboard.
The app is free will be available on Android on the day before Ramadan, which starts this weekend. It will be available on the iOS platform in the middle of Ramadan.
Read More: This Ramadan, You Can Go to Mecca in VR
Users can download the app and drivers can offer a ride, or passengers can book available rides. It uses location services to see who is nearby. Potential passengers can view nearby offers and reserve a seat. Passengers who book a seat will be able to identify a car through information such as the car's license plate number and the color.
An offer is just a one-way ride to or from the mosque. When the driver's car is full, the offer will no longer show up on the app and passengers in the area wouldn't see the offer anymore.
There is no cost to the passengers, or payment for the drivers. "The initiative is not about making money. It is just a volunteer effort for Ramadan," said Aziz. "If passengers feel like they want to tip the driver, or help the driver with the cost of gas, that is up to them."
Terawhere makes no guarantees about the identity of the drivers or passengers, or their criminal backgrounds. "We see ourselves as the middleman. It's no different than someone posting something on Facebook saying 'Hey guys, I am going to the mosque, who needs a ride?'"
As of now, the initial release will be limited to Singapore.
"It's quite simple to expand the app to the whole world. Our only limitation is server costs and time. Right now, all the money has come from our pockets and some of us have spent nights being up till 3 am working on this," said Aziz.
The initial Facebook social media campaign has reached over 100,000 people and has generated almost 2,000 likes. About 500 people have provided Terawhere with their email address to receive updates. Aziz expects that number to increase after Ramadan starts and people actually start using the service.
Subscribe to Science Solved It, Motherboard's new show about the greatest mysteries that were solved by science.