Photos Emerge of the First Sunken Seaplanes of the Pearl Harbor Attacks
We're getting the first good look in 74 years.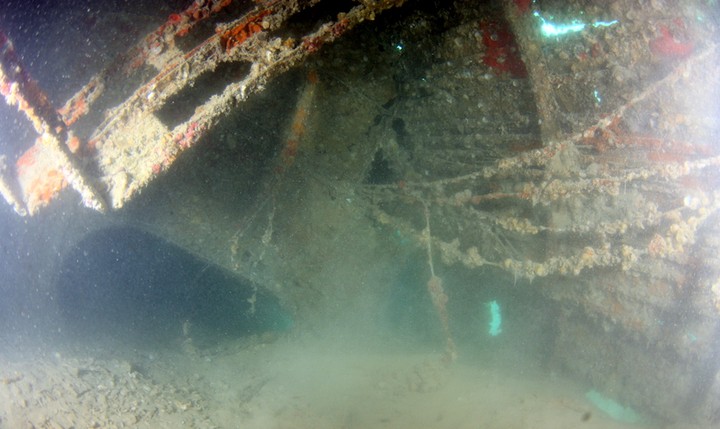 Image: UH Marine Option Program
It's been 74 years since Japan attacked Pearl Harbor on December 7, 1941, and we're just now getting a good look at the wreckages of the attack's first few casualties on the ocean floor.
Twenty-seven Catalina PBY-5 seaplanes that were docked at the Kāne'ohe Bay, located approximately 20 miles away from Pearl Harbor, were destroyed and sunk to the bottom of the bay in a cloudy, dark murk that prevented photographers from taking proper photos of the wreckage.
Now the National Oceanic and Atmospheric Administration (NOAA), responsible for monitoring the world's oceans, has released a collection of photo and video footage that give us a closer look at some of the seaplanes downed during the opening moments of the attack.
NOAA worked with students from the University of Hawaii's Marine Option Program. Equipped with better DSLR cameras and blessed with more favorable lighting conditions, the team conducted a more detailed archaeological survey in June that you can actually see. The photos depict three large pieces of a seaplane, sitting at 30 feet below the Kāne'ohe Bay.
The University of Hawaii made an attempt to document the seaplane wreck in 1994, and a local diving team tried in 2008, but neither were successful. This is in part because of sewer outfall pipes that made the bay murky and inaccessible to recreational divers, Hans Van Tilburg, the Maritime Heritage Coordinator at NOAA's Marine Sanctuaries, told me. The site is also difficult to access because it's close to a military base.
The survey team recently got access to underwater housing and wide angle lenses for their DSLR cameras, technology that wasn't available in the mid-90s.
You can view the photographic results of this survey below: